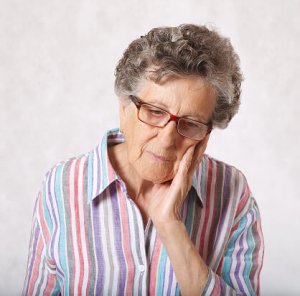 Just as there are medical doctors who dedicate their practice to assisting children or seniors, there are dentist who have experience in specific areas as well. When Dr. Richard Nguyen struggled to find adequate in home dental care for his ailing 84-year-old father, he decided to start his own practice that could assist the aging and homebound population.
Meeting the Dental Needs of Seniors
Other than the obvious difference – that In-House Dental Care travels to the patient – how is senior dental care different than a traditional office visit? There are several ways.
Dr. Nguyen has worked for years with patients with dementia, Parkinson's Disease, Alzheimer's Disease, and other cognitive and physical ailments. He is a member of the National Aging in Place Council and the Alzheimer's Association. This gives him the necessary experience and knowledge to compassionately care for elderly patients.

We purposefully keep our appointments shorter than a traditional dental visit. After an hour or two, many elderly patients become fatigued. When we see the patient grow tired, we stop because our main concern is the patient's health and mindset. Regardless of their physical and cognitive impairments, our staff treats every patient with the dignity and respect they deserve.

We also offer services most needed by seniors, including dentures. If a patient is having issues with dentures like discomfort or they don't fit well, Dr. Nguyen investigates to find the problem. Depending on the patient's needs, he can reline the existing dentures or make new ones. Our goal is to make sure the patient has comfortable dentures that they can eat and speak with.
These are just some the ways that we make sure our dental practice is serving our senior patients. If you have a caregiving patient or family member that needs in home dental care, please contact us to schedule an appointment. We look forward to working with you.