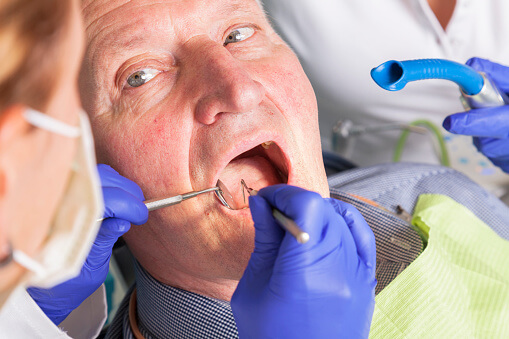 Dr. Richard Nguyen is an experienced dentist for homebound patients. He founded In-House Dental Care with the conviction that all people deserve access to high quality dental care. When his own elderly father couldn't leave the house for regular dental check-ups, Dr. Nguyen struggled to find dentists that could make home visits. It was then and there that he decided to open a mobile dental service that would bring the much needed care to the aging and homebound population.
Thanks to Dr. Nguyen's work, there is now a dentist for homebound patients in the Southern California region. If you are looking for dentists that come to your home in Orange, San Diego, Riverside, or Los Angeles counties, please know that this service is available to you. If your elderly loved one cannot leave their bed, contact us. In-House Dental Care works with patients laying in bed, on recliners, sitting on couches, or in wheelchairs. We can come to wherever the patient is, including private residences, assisted living facilities, and patients in hospice. Our state of the art equipment offers the same high quality treatment you would expect in a traditional dental office, and it can travel with us anywhere. We even have a smaller unit that can be taken up stairs.
In Home Dental Care Can Relieve Pain
Regular dental care can keep your loved one from jaw and tooth pain, and relieve problems like cavities, which is why dentists that make home visits are so important for the elderly population. We treat every patient with the respect and dignity they deserve, and make sure they are comfortable at all times. Dr. Nguyen is a respected dentist for homebound patients, and has experience working with patients that have Alzheimer's Disease, Parkinson's Disease, dementia, and other physical and cognitive ailments. Call (949) 339-5373 to make an appointment with a caring and professional team that can help your elderly loved one, in the comfort of their own home.