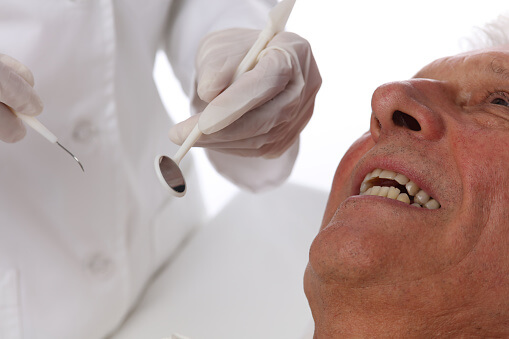 If you need a home care dentist in Baldwin Park, In-House Dental Care is now serving your area. In-House Dental Care is the mobile dentistry practice of Dr. Richard A. Nguyen, who has been practicing general dentistry for many years. Since the formation of the mobile practice, Dr. Nguyen now provides house call dental care to elderly and homebound patients, including those with cognitive disorders or physical disability.
The House Call Dental Care Solution
Numerous studies have shown a strong link between gum disease and heart disease, which is always a concern, but becomes more so in patients of advanced age or with compromised health. Aging also increases the likelihood of tooth damage, decay, or breakage, which can result in discomfort for the patient. Everyone should have access to a home care dentist no matter where in Baldwin Park they reside, which is why Dr. Nguyen visits patients in a variety of living situations. If you are an individual or caretaker who needs house call dental care, we'll bring the latest dental technology right to your door whether you live independently, in assisted living, in a group home, or even for patients in hospice care. With the technology available to us, we're able to perform a wide range of standard and advanced procedures in the comfort of a patient's home, including routine cleanings, fillings, crowns, extractions, and denture fittings. Dr. Nguyen is a member of both the Aging in Place Council and the Alzheimer's Association, and helping patients with these unique needs is a personal passion.
Dr. Nguyen is a home care dentist currently serving Baldwin Park and other area cities. Our practice can attend to patients in Agoura Hills, Azusa, Alhambra, Beverly Hills, Burbank, Carson, Claremont, Covina, Culver City, Diamond Bar, Downey, El Segunda, and many other Southern California communities. To learn whether or not we serve your area, please contact us by calling 949-339-5373 today. If you have any questions, let us know!