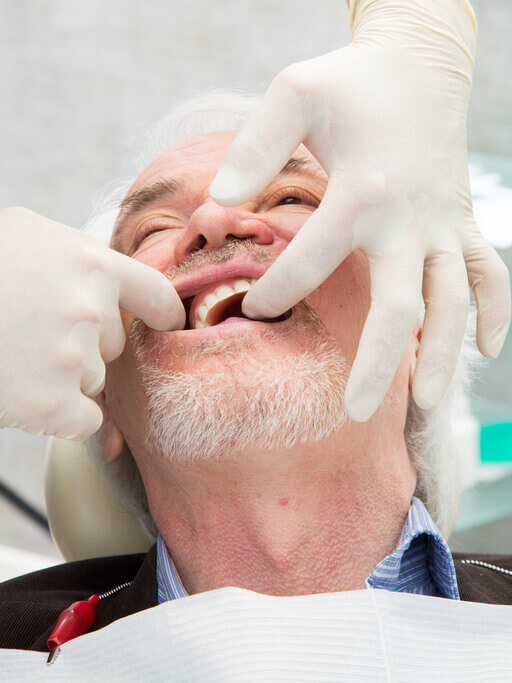 Have you found a home care dentist in Los Angeles County that you can rely on? When you need house call dental care, you need an experienced professional with an established mobile dentistry practice. Thankfully, you have access to that professional in Dr. Richard A. Nguyen. After receiving his degree from Temple University School of Dentistry in 1998, Dr. Nguyen practiced dentistry for years before observing how hard it was for his own aging father to receive the home dental care he needed after he became homebound. With his history as a geriatric dentist and advocacy for the aging population, Dr. Nguyen knew that house call dental care was an absolute must for the area, and he rose to the occasion.
The House Call Dental Care You Can Trust
The aging population in Southern California is one of the fastest growing populations in the nation, and with that growth comes an increased need for a skilled at home care dentist that can aid the people of Los Angeles County who can't leave their home to receive care. They may be simply unable to leave home due to transportation concerns or advanced age, or there may be a physical disability or degenerative disorder like Alzheimer's Disease at work. Dr. Nguyen has been a member of the Alzheimer's Association and National Aging in Place Council for years, as both topics are of personal importance to him. This puts him in a position to better understand the needs of those who require house call dental care, regardless of whether they live independently or require assistance. The In-House Dental Care practice brings the latest in dental technology directly to your front door, including equipment that allows Dr. Nguyen to perform cleanings, fillings, extractions, crowns, denture fittings, and other routine and special dental procedures right in a patient's own home.
In addition to acting as an at home care dentist for Los Angeles County, Dr. Nguyen is also available to patients in Riverside, Orange, and San Diego Counties. You can always reach us at either (949) 339-5373 or info@inhousedentalcare.com to schedule an appointment or allow us to answer any questions you have. We are proud to serve patients in Claremont, Covina, Culver City, Diamond Bar, Downey, El Segundo, Huntington Park, Glendale, Inglewood, La Mirada, Santa Monica, Westlake Village, Whittier, Torrance and more. Let us serve you where you're most comfortable… your own home!