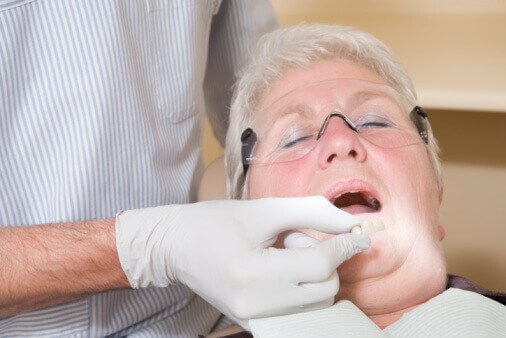 In-House Dental Care is the answer to the question, "Where can I find a home care dentist in Redondo Beach?" Many people struggle to find a home care dentist for their aging relatives and patients. As a caregiver, it can be stressful to find adequate home services. Dr. Richard Nguyen discovered this difficulty when he couldn't find a house call dental care service for his ailing 84-year-old father. This inspired him to found In-House Dental Care, a mobile dentistry unit that travels throughout Southern California to aid the aging and homebound population.
Oral health care is crucial to overall health.
Neglecting dental care can lead to gum disease, which is tied to heart health. To keep your elderly loved one's oral care taken care of, rely on In-House Dental Care. We are a home care dentist serving patients in Redondo Beach and the surrounding communities. Our house call dental care unit travels to private residences, assisted living communities, elderly care homes, and anywhere our patients need dental treatment. We also visit patients residing in hospice.
With our state-of-the-art equipment and experience in geriatric dentistry, we are able to help patients with a range of professional dental services. There's no need to try to move your elderly loved one to a traditional dental office when a professional and compassionate service can come to you! We help patients where they are most comfortable – at home! Usually patients are most comfortable laying bed, but we also help patients sitting on recliners, sofas, and wheelchairs. Wherever the patient is, we can bring dental care. We have portable equipment and a ramp that can go up a few stairs, so we can take X-rays, perform cleanings, fit patients from dentures, and more, all from the comfort of home. If the patient is up a full flight of stairs and cannot be moved, we can even carry a smaller set of equipment up the stairs. We are dedicated to bringing much-needed dental care to all those that need it. If you need a home care dentist in Redondo Beach, contact In-House Dental Care.