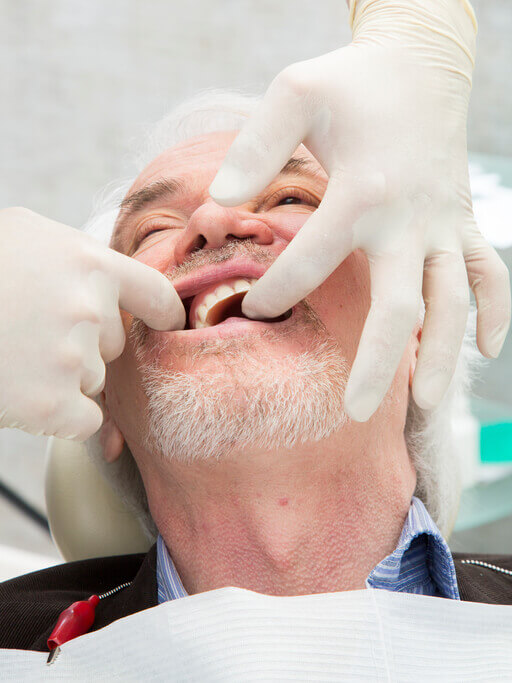 For a mobile dentist who carefully assists every patient with compassionate care in Rolling Hills Estates, rely on In-House Dental Care. Dr. Richard Nguyen is an experienced professional who graduated with his degree from Temple University School in 1998. When he needed an in home dentist for his own elderly father, he realized the lack of resources for the aging population. That's when he decided to become an in house geriatric dentist, to serve the homebound elderly that have trouble getting to a traditional dental facility.
Your In Home Dentist
In-House Dental Care is a mobile dentistry service that travels to patients all over Los Angeles, Orange, Riverside, and San Diego counties. We know that a skilled in home dentist with experience in senior ailments like Parkinsonism's Disease, Alzheimer's Disease, and dementia is needed in Southern California, and that's exactly what we bring our patients. We travel to wherever our patients are, including private residences, nursing facilities, assisted living homes, long term care communities. We also can attend to patients in hospice. Our mobile equipment can be brought inside, and if there are no elevators, a smaller kit can be taken upstairs. We are mobile, flexible, and dedicated to providing world class dental care for our patients.
Tooth decay and other dental issues can severely impact a patient's health and comfort. There is a strong link between gum disease and heart disease, so be sure to stay up to date with your loved one's cleanings and dental checkups. You do not have to be present for your loved one to have an appointment. For example, we can work out payment completely on the phone and visit the patient in their home. We can work with patients in a wheelchair, in bed, or wherever they are most comfortable. Our patients have a range of physical and cognitive ailments, but we treat every person with the respect and dignity they deserve. We make sure the entire process is as smooth and painless as possible. Contact In-House Dental Care for an experienced and gentle mobile dentist who can come to patients in Rolling Hills Estates.