Locating a qualified in home care dentist in the Costa Mesa area can have a massive impact on the health and quality of life of elderly and homebound patients. After observing his own aging father's difficulty in finding decent home dental care, Dr. Richard A. Nguyen understood that Southern California had a serious lack of proper care made available to patients who can't leave their home. They may be dealing with physical disability or degenerative disorders, or they may become too easily agitated when away from home. For these patients, the availability of house call dental care can make a world of difference.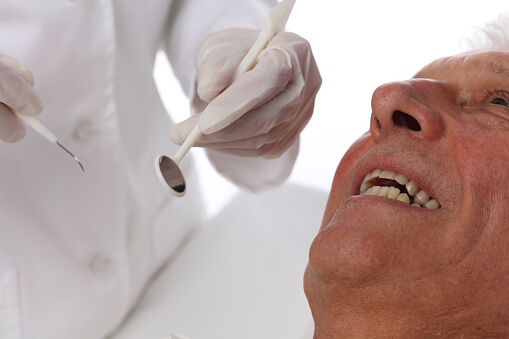 When Dr. Nguyen realized that Southern California needed access to mobile dental care, he expanded his own practice to fill the need. With extensive experience in geriatric dentistry and as an active member of both the Alzheimer's Association and the National Aging in Place Council, he was in a unique position to act as a home care dentist for Costa Mesa and the surrounding areas. Currently, our practice serves Riverside, Los Angeles, Orange, and San Diego Counties, along with any cities contained therein. We're willing to expand beyond our usual routes for patients in need of routine and advanced home dental care, so please feel free to call and ask anytime if we're available in your area.
Dr. Nguyen's mobile practice brings the latest dental technology right to patients' doors so that he can perform any routine care, along with many special procedures. We can visit independent residences, assisted living facilities, nursing homes, hospice care, and anywhere else our patients reside. Available services include cleanings, fillings, extractions, crowns, dentures, and more.
Regular dental care and cleanings help keep teeth and gums healthy, reducing the risk of decay and gum disease. This is especially important as we age and teeth become more prone to wear and decay. Gum disease has been linked to heart disease, which can be life threatening for patients whose health is already compromised. Please call on Dr. Nguyen if you need an experienced home care dentist in Costa Mesa or elsewhere in Southern California. We can make you an appointment today!