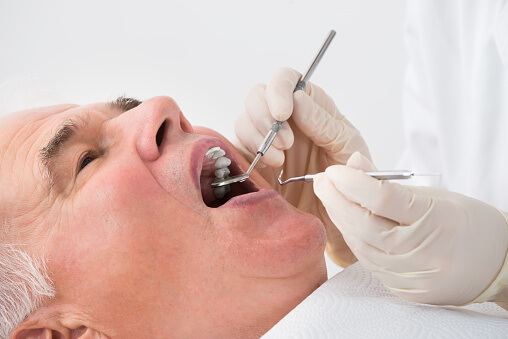 Finding reliable home dental care for seniors near Orange County is no longer an issue, thanks to the professionals at In-House Dental Care. Our experts take pride in their job and are happy to be able to provide dental care to geriatric patients who no longer have the ability to leave their home or hospice.
Quality Dental Care for Seniors
In-House Dental Care was started by Dr. Nguyen after he experienced the difficulties of finding reliable dental care for seniors first hand when his ailing 84-year-old father was in need of dental care. After going through such a process, he started In-House Dental Care, and is now dedicated to providing the highest level of care and compassion for each and every patient that he services. Our team is happy to provide quality home dental care for seniors in Orange County. Just take a look at an excerpt from a letter sent by one of our patient's family members:
"I would like to express my appreciation for the professional and caring manner that each of the employees of In-House Dental Care have shown toward my mother-in-law, Rosemary K. over the last year. Complicated and significant dental work has been performed at Rosemary's residence in Irvine and Dr. Richard, Louise and all their staff have always delivered excellent service…"
Elderly patients require special needs that could further be complicated by cognitive or physical diseases such as Alzheimer's or Parkinson's. Dr. Nguyen has extensive experience in treating patients with such disorders, and you will find that no one can match the level of dental care for seniors that he provides. If you would like to learn more about what we can do for you or a loved one, then be sure to give us a call at (949) 339-5373, and we will be happy to assist you however we can. Be sure to schedule your appointment and get the best home dental care for seniors near Orange County at In-House Dental Care!