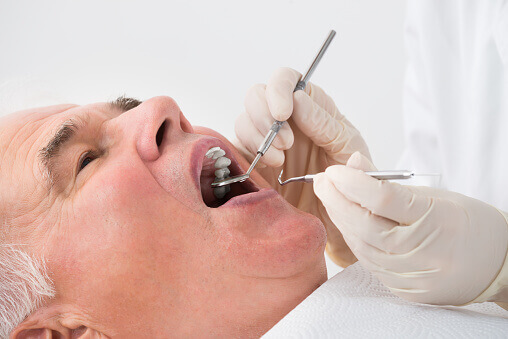 It shouldn't have to be a struggle to find mobile dentistry in Ventura County. Dr. Richard Nguyen knows all too well the hassle it can be to get a mobile home care dentist to come care for your elderly relative. When his aging father could no longer leave the house easily and needed in home dental care, Dr. Nguyen was surprised to find that these services are rare. He then dedicated himself to opening In-House Dental Care – a professional, caring, dental service that travels throughout Southern California to see the aging and homebound population.
The Best Equipment and the Best Dental Care
From private residences to assisted living facilities to long term care homes, we help patients from the comfort of their own home. We also visit patients in hospice. We work with patients wherever they are most comfortable, usually laying down in bed but also in recliners, on the couch, or in wheelchair. Our state-of-the-art equipment is the same high quality technology you would expect in a traditional dental office, but it's portable so we can easily bring it to the patient. We can:
Complete mouth x-rays
Fill cavities
Clean teeth
Work on crowns
Fit patients for dentures
We are properly equipped to help elderly patients with our mobile dentistry service across Ventura County.
In-House Dental Care has the high tech equipment and portability to assist patients as a mobile dentist. We also have the compassion that is critical to the job. We treat every patient with the respect they deserve, making sure they are comfortable throughout the treatment. This includes providing anti-anxiety medication when necessary, keeping appointments short for the patient's sake, and gently working. When you need caring and professional mobile dentistry in Ventura County, call us. We serve Ventura, Oxnard, Camarillo, Thousand Oaks, Moorpark, Simi Valley, and Newbury Park.